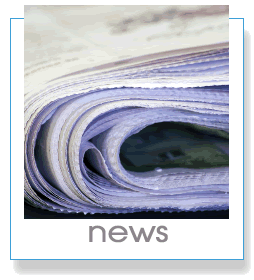 News

Angie's Lis
Do New Laws Restrict Consumer Choice?
June, 2006
by Shelly Bucksot
Steve Stevens sold three homes with the help of a traditional real estate agent, but when the time came to unload the fourth, he turned to a fee-for-service broker. While paying a 3.5-percent commission to the buyer's agent, Stevens handed just $499 to HomeYeah!com, a division of Help-U-Sell, to place his Fishers, Ind., home on the Multiple Listing Service. Within a month, he sold his house for $227,000, saving nearly $7,000 in commissions by doing the rest of the work himself. "There is a huge price to pay for a traditional agent's service," he says. "I won't do it again."

Thanks to a new Indiana law - which is similar to mandates recently enacted in several states — Stevens won't be choosing just an MLS listing again, either. The statute going into effect July 1 will require agents to provide "minimum" services, such as answering questions, presenting offers and assisting in the closing process, even if the homeowner doesn't want or need help. "[The laws are] a clear case of price-fixing" says John Slimak, president of Indiana's HomeYeah!com operations, who adds he's being forced to eliminate his $499 option in favor of a full-service package costing $1,995. "Who will be the biggest losers? Consumers."

Many traditional agents say the new laws are necessary to avoid situations where discount brokers charge up-front fees, list the homes and disappear, leaving homeowners stranded; or where go-it-alone sellers get in over their heads and turn to buyers' agents for help completing the transactions. "Once you get into a contract situation, that's when problems can really occur," says Jim Litten, co-owner of Indiana-based real estate agency F.C. Tucker. "It's easy to get lost."

Louise Hull, a traditional broker in Texas, which approved stringent minimum-service standards after a heated legislative battle last year, agrees with Litten. "All we're saying is if you hire someone to represent you, they have to do more than simply list you on the MLS," she adds. "Burger King says, 'Have it your way,' and I agree, but you should at least get meat and a bun."

However, opponents such as the American Homeowners Foundation and Consumer Federation of America say they haven't heard consumers complain about being stranded and call the dual-agency argument a red herring. They maintain that the new standards are really traditional agents' attempts to hold onto their 6-percent commissions in the face of growing competition from discount brokers, who now represent an estimated 8 percent of the $2 trillion home-sales market — up from less than 1 percent a decade ago. "These laws are one element of the effort among traditional real estate agents to clamp down on competition," says Patrick Woodall, senior researcher for CFA.

The push for minimum-service standards has also attracted the attention of the U.S. Department of Justice, which sent letters encouraging governors and legislators considering such requirements to reject them on the grounds they harm competition and, hence, consumers. Bans on brokers' rebates are another attempt to stifle competition, the department says. "Price competition ... greatly benefits consumers," says John Read of the Justice Department's antitrust division. "In most states across the country, real estate brokerage companies offer rebates and incentives that add up to several thousand dollars."

At press time, rebate bans and/or minimum-service laws were on the books in 22 states and under debate in four more — Michigan, Ohio, Delaware and South Carolina. Although some provisions were enacted years ago, the minimum-service movement gained momentum when Illinois approved strict requirements in 2004. Nearly a dozen states have followed suit, passing laws that prohibit rebates, require agents to provide or offer minimum services, or disclose what services they do and don't include.

What's led to the real estate turf war? Manuel J. Iraola, president and CEO of HomeKeys.net, a flat-fee broker in Miami, says consumers once had only two choices when selling: retain a traditional agent or stick a sign in their yard. "The Internet and electronic commerce changed the rules of the game," he says. "For the first time, consumers have access to not only information but also tools and resources that in the past were exclusively the domain of real estate professionals."

Today, sellers can give their properties wide exposure by having them listed on the MLS or for-sale-by-owner websites, which often include multiple photos and virtual tours. The National Association of Realtors' website, Realtor.com, receives more than 6 million unique visitors each month and features roughly 2 million properties — approximately 95 percent of all homes listed on MLS sites nationwide. Home sellers also determine the asking price by comparing their properties with online listings.

On the other hand, Kim and Tom Mangan say they were glad to have a Coldwell Banker agent sell their $510,000 San Diego home in 2004 even though they could have saved thousands on commission fees with a discount broker. "We chose a [traditional] Realtor because they take care of everything," says Kim, who now lives with her husband in Pittsburgh. "We wanted to sell the house quickly, and we work full time. Other homes in our neighborhood listed 'for sale by owner' or through [discount brokers] were on the market much longer than ours."

In addition to flat-fee, fee-for-service and FSBO companies, discount brokers like CataList Homes of Hermosa Beach, Calif., offer full-service packages for reduced commission rates — 1.5 percent each to the buyer and seller's agents. While California has no rebate bans or minimum-service requirements, CataList co-founder Michael Davin says the passage of such laws in other states indicates "subtle attempts to preserve business the way it is. The NAR lobby is strong."

A spokeswoman for NAR, however, says the association has stayed neutral on the provisions. "NAR doesn't have a position on minimum-service laws or on rebates," says Stephanie Singer, an NAR senior public affairs associate. "This is really a state-by-state issue. We encourage innovation and competition in real estate brokerage, and our members operate under all kinds of different business models — full-service, discount-brokerage, fee-for-service, etcetera."

Laurie Janik, NAR's general counsel, agrees that the national association hasn't taken sides. "Our board of directors has never adopted a position on this legislation," she says. "We leave state laws to the states, and they leave federal laws to us. This was not a campaign that was conceived of, initiated or led by the NAR."

However, Janik adopted a different tone in an April 2005 memo she sent to "State [Real Estate] Association Executives" on the subject of "Justice Department Lobbying." Noting that the Justice Department had taken the unusual step of letting state lawmakers know it opposed the minimum-service proposals, Janik said the purpose of her memo was to briefly explain the antitrust implications of statutes enacted by state legislatures, regulations issued by state real estate commissions and actions by agents and brokers in lobbying for legislative or regulatory change.

Janik advised state officials that the Justice Department and the Federal Trade Commission are able to protest state laws. But once one is enacted, she wrote, "neither the DOJ nor the FTC can successfully challenge the law." If a real estate commission adopts rules that carry out real estate brokerage policy set by the legislature, she also wrote, "an attack on those rules by the DOJ or FTC should fail." Janik concluded that any action taken by the Justice Department or the FTC against a real estate association or individual brokers "to secure a law or regulation that the Realtors regard as sound policy should be dismissed."

Janik defends her memo, saying it doesn't take a position. "We wanted to make sure people knew that the DOJ was wearing their lobbying hats, not their law-enforcement hats," she says. But Albert Hepp, a discount broker based in Minnesota and also licensed in Missouri, Illinois, Ohio and Michigan — which have approved or are debating new laws — isn't convinced. "NAR says they don't have a policy, but they've been very helpful to the point of taking a lead to help state associations pass minimum-service legislation," says Hepp, who sits on the Minnesota Association of Realtors' government affairs committee. "It won't happen in Minnesota. Up here, they see it the way I do — as an intrusion on the free market and the consumer."

The impact of the new laws on discount brokers ranges from negligible to crippling, and several say they have no choice but to raise rates or change business strategies. Hepp, who estimates he saved his 2,000 customers an average of $8,000 each in commissions last year, has just increased his prices by 10 percent. He says he knows a Missouri competitor who stopped offering flat-fee services altogether. But perhaps no one has been harmed more than Lance Mann, a flat-fee broker in Texas. "I've lost 30 percent to 40 percent of my volume, and it's killing me," says Mann, who still charges $350 but now provides the required minimum services instead of just an MLS listing. "They forgot about the individual businessman when they passed this law."

Aaron Farmer, a discount broker who spent $10,000 fighting the Texas minimum-service law, says those states where limited-service companies have already gained a solid foothold are probably safest from new regulation. "I don't see [a minimum-service law] happening in California because limited-service listings are big out there, mostly because of high home prices," he says.

The amount of money at stake is obviously greatest in regions where there's been a rapid appreciation in home values. "If your house has appreciated 30 percent, a 6-percent commission doesn't look that bad," Woodall says. "The people this hurts the most are those who don't hold onto their homes long enough to see that rate of appreciation. When the real estate market softens — and it will — 6 percent looks like a whole lot more."

Back in Indiana, Stevens doesn't need a soft market to tell him 6 percent is too much. "This law puts the financial burden on the consumer," says the stay-at-home dad. "There are great agents out there, but if you don't need one, you should be able to do it yourself." Next time, Stevens says, he will probably sell his home without anyone's help, relying on old-fashioned word-of-mouth instead of an MLS listing.

— with additional reporting by Paul F.P. Pogue, Melissa L. Jones and Kristy Esch



Bvlgari Diagono three chronograph is

replica watches uk

a classic example, with multiple pointers with red arrows to point the

fake watches

pointer, plus mark the 24-hour optional outer ring, making it

replica watches

a versatile hand. If you pay attention to what you can find, in addition to the red arrow pointer also opened up a special small dial to display the minute hand, so that time to

rolex replica

read more clearly.